Techmark Japan reviews what is best for the client and presents them with a stable and reliable warranty program. Consulting services include but are not limited to the following:

- Global firms looking into the entering the Japanese market with an extended warranty program
- Foreign-affiliated companies in Japan looking to start or revitalize an extended warranty program
- Companies wanting to make sure that their extended warranty program matches Japanese business circumstances including insurance business laws etc
While taking into consideration the client's needs, we use our accumulated database to produce a consistent and profitable solution for our clients.

Claim costs differ depending on the product and operation. Companies availing themselves of our consulting services will receive in-depth analyses of their current extended warranty programs. Using the benchmark developed in-house, we work to reduce causes of inefficiency for claim processing operations such as instable, inappropriate claim costs.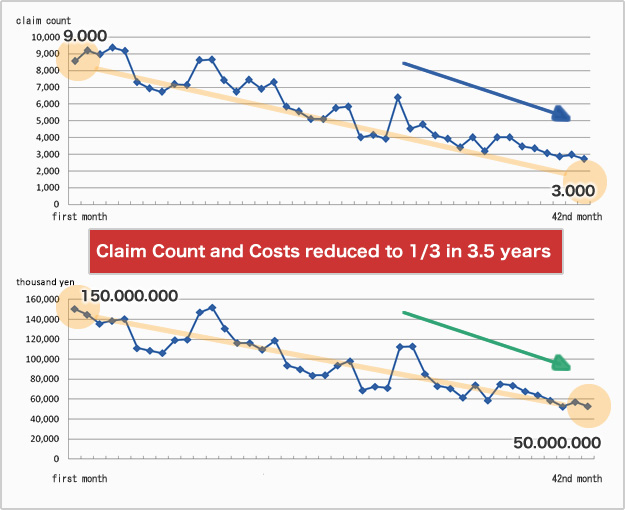 Our client was originally running an extended warranty program by themselves. By implementing our consulting services for high-level and appropriate claim handling operations, we were able to reduce their claim counts and costs to 1/3 of the original counts and costs. We provide efficient solutions to those who are looking to reduce repair costs.